Global Social and Environmental Issues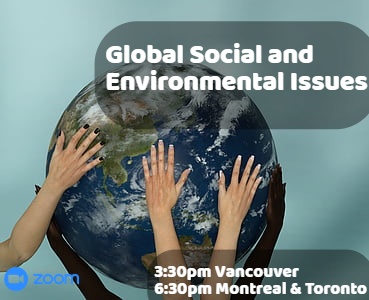 Event Date:
August 13, 2020
Event Location:
6:30pm Toronto/Montreal or 3:30pm Vancouver
Do you have a keen interest in discussing the global social issues facing our world today? From the Australian wildfires to a global pandemic to systemic racism, 2020 has been an eventful year. If you are an intermediate level student or higher and would like to practice your English skills while discussing interesting topics and learning theme-related vocabulary, sign up for this class! You can work on your English fluency and build your critical-thinking skills.
Sorry, this event is expired and no longer available.