Slanguage (Aussie English)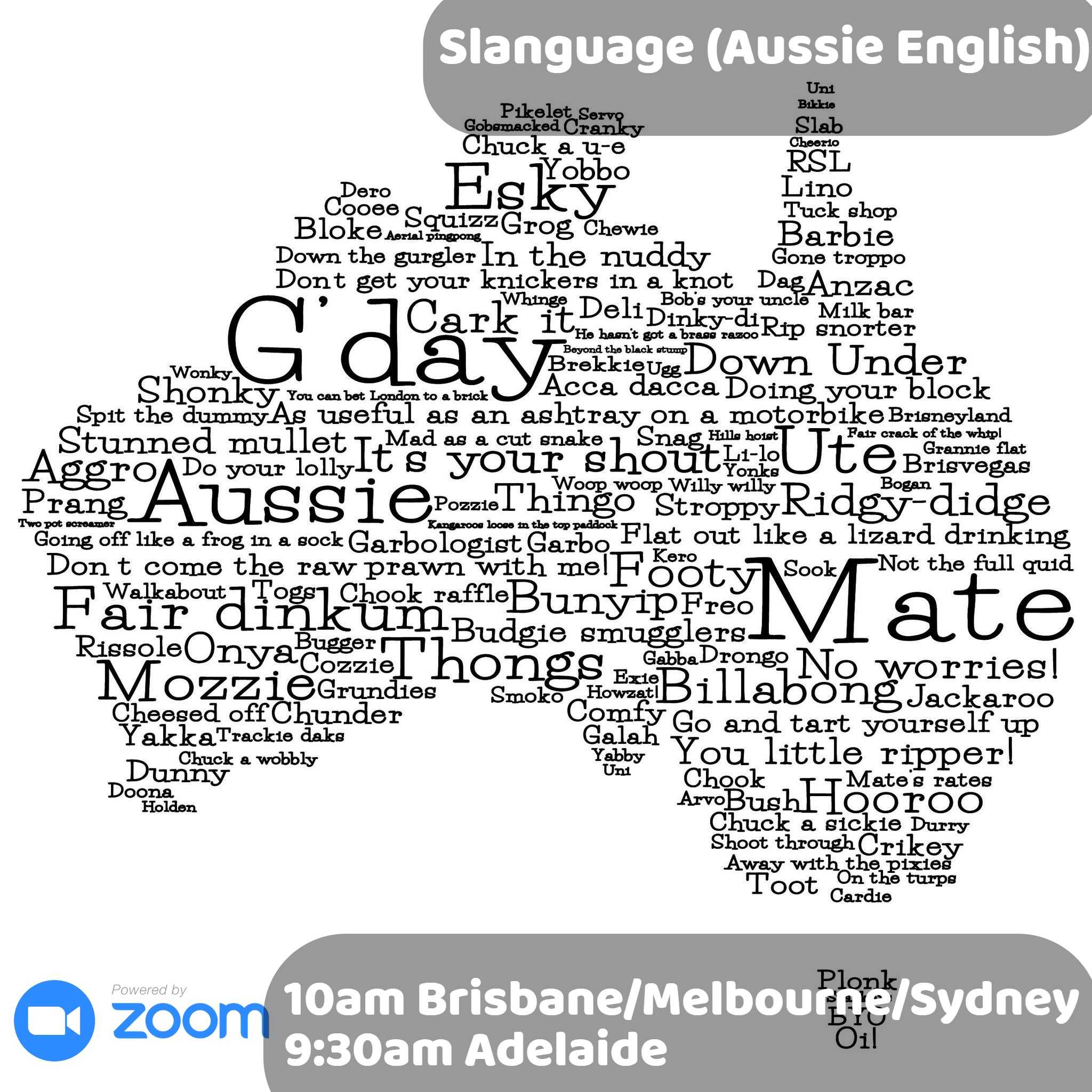 Event Location:
10am Brisbane/Melbourne/Sydney or 9:30am Adelaide
Ever wondered about the rich and often funny language of native Australians known as "Slanguage"? This class will introduce you to some of the more common words and phrases as well as idioms and appropriate contexts. Your teacher is a fifth-generation Australian who has lived all over Australia from Sydney to Darwin to Perth and now Brisbane.