Tips for Getting Your Resume Noticed by HR Recruiters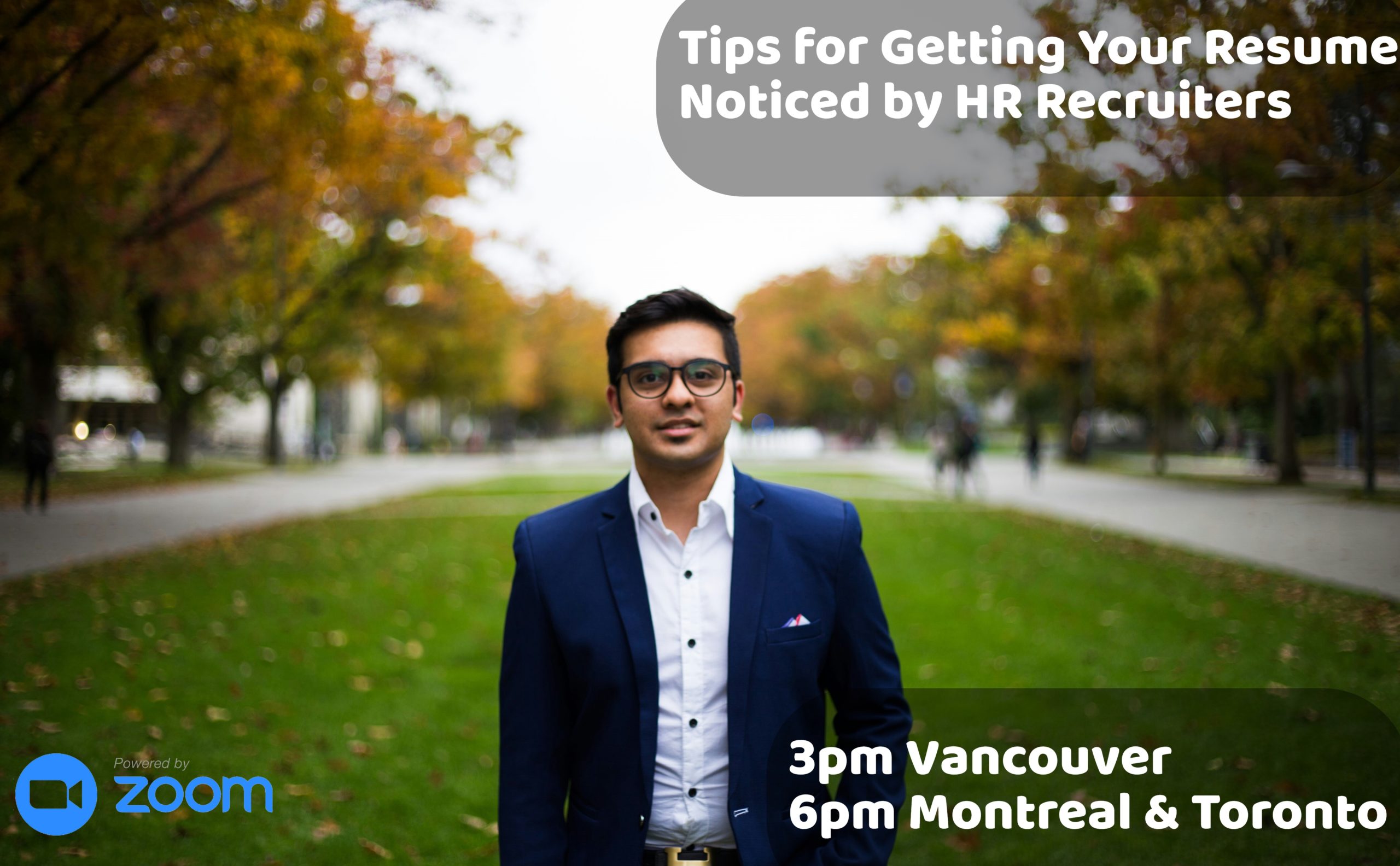 Event Location:
6:00pm Toronto/Montreal or 3:00pm Vancouver , Zoom Event
Applying to jobs and not getting a call back from recruiters? Fear not! Come to this webinar to know what recruiters are exactly looking for. We will be going over some tips and tricks in order for your resume to be noticed by recruiters.