Walking Tour @ Queen Elizabeth Park, Vancouver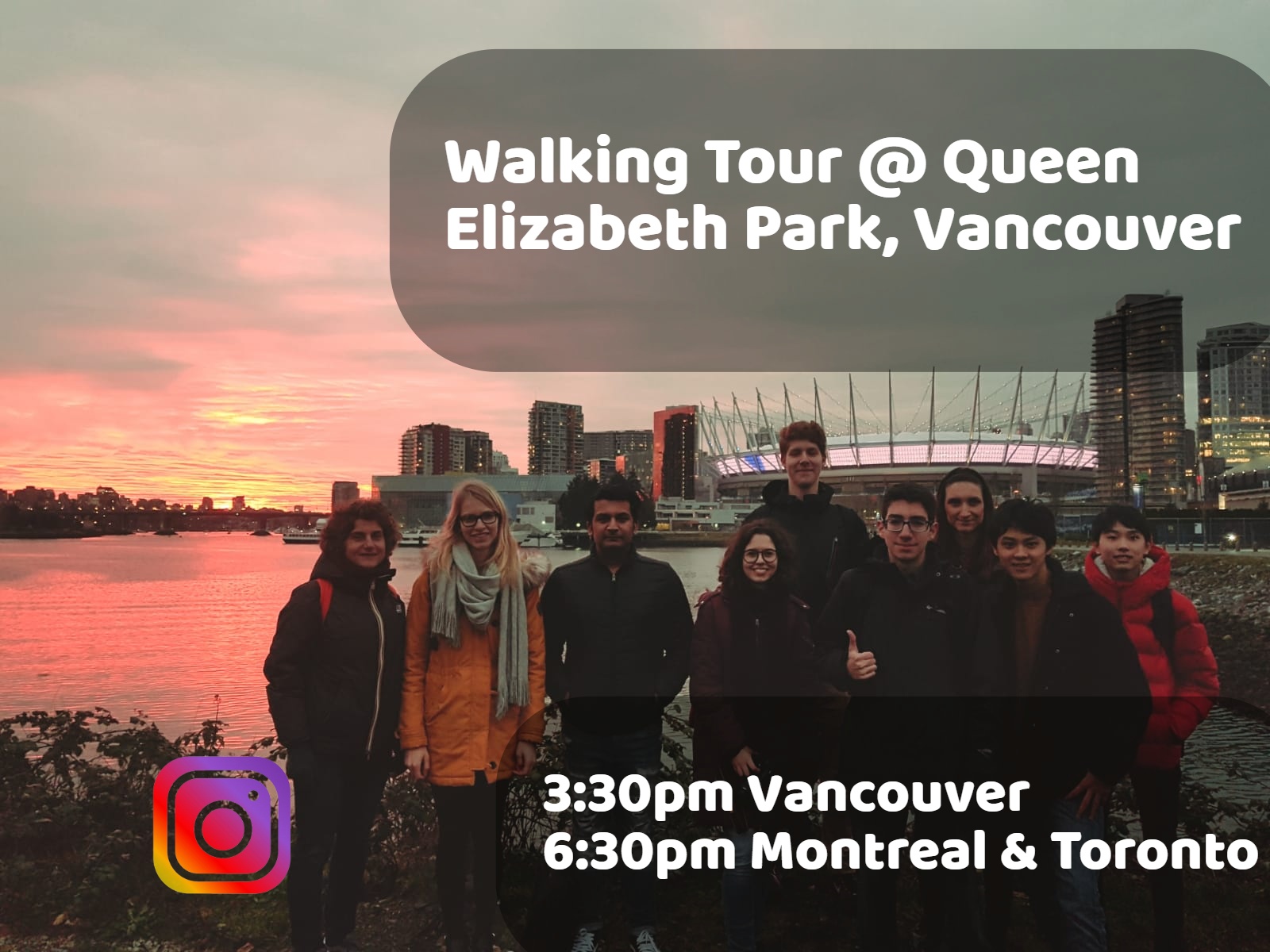 Event Date:
April 22, 2020
Event Location:
3:30pm Vancouver or 6:30pm Montreal & Toronto , @clubesl Instagram Live Video
Just because you are stuck indoors does not mean to restrict yourself from seeing what makes up Beautiful British Columbia! Join the West Trek Social Club every Wednesday at 3:30 pm PST via Instagram (@clubesl) and tune in for a walking tour around a popular local neighborhood. Our fun and experienced guides will offer history, facts and tips, jokes and personality. Go ahead and ask them questions live in realtime while you discover new and exciting neighborhoods from the comfort of your couch!