The Canadian financial system : Understand how it works to plan and reach your financial goals!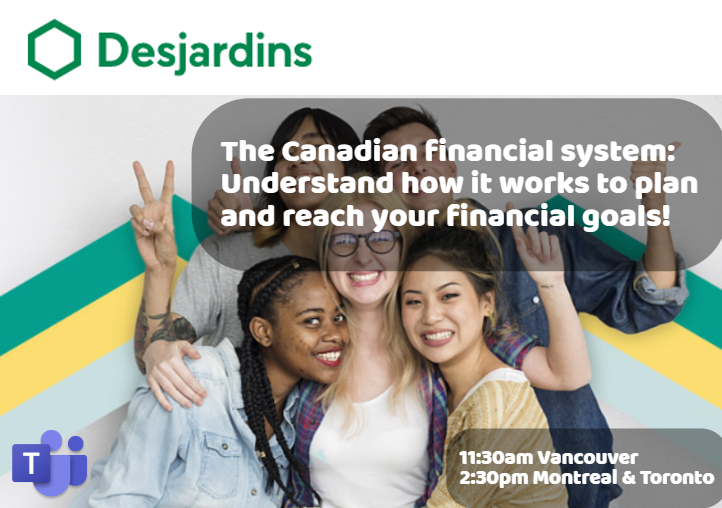 Event Date:
April 16, 2021
Event Location:
11:30am Vancouver or 2:30pm Montreal & Toronto
Webinar in English only. Do you want to juggle your personal finances and education like a boss ? The essentials : Build your credit score, Adapt your budget, Manager your credit and Choose your financial services.